2018-10-16
Kings Paradise end-of-year activity in 2018
King's Paradise end-of-year activity in 2018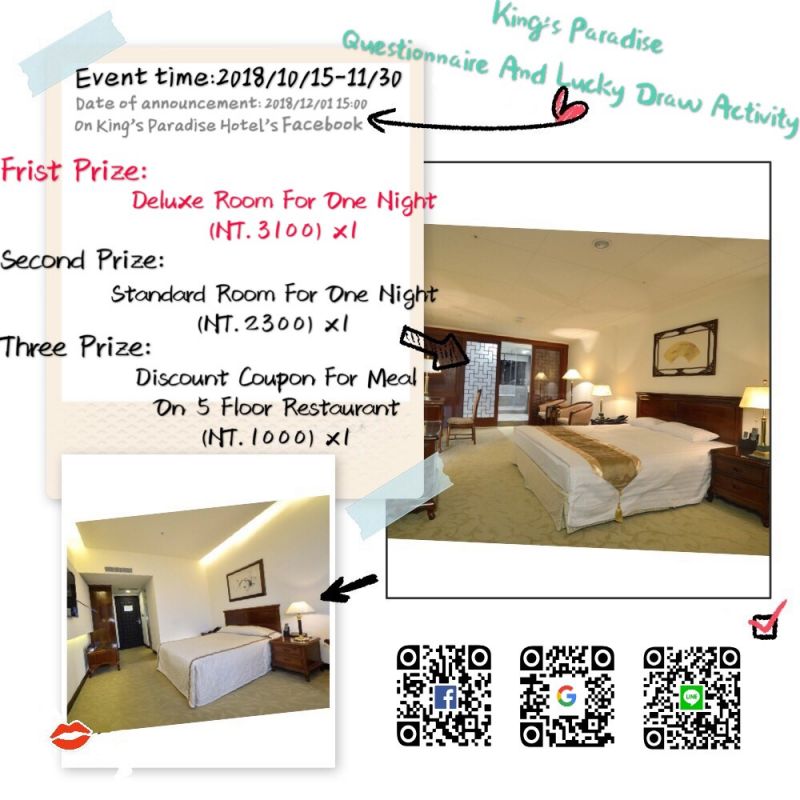 It's autumn again. King's Paradise wants to show our gratitude to customers. We want to be closer to you and to know your suggests of hotel.
We are holding a end-of-year activity in October.
From 10/15 to 11/30
If you make the reservation through calling us or booking online from official website,
you can get a raffle ticket by filling the questionnaire
★ P r i z e ★
◆ Deluxe room for one night (NT.3100) x1
◆Standard room for one night (NT.2300) x1
◆Discount coupon for meal on 5th floor restaurant (NT.1000) x1
※ You can get more raffle tickets by making a check-in on FACEBOOK
or give us a Five-star★evaluation on Google.
The lucky one will be draw-out and posted on
FACEBOOK at 2018/12/01 15:00